Welcome to WEN, an educational and networking community of professional women who work in the environmental field in the greater
San Francisco Bay Area!

WEN attracts a broad spectrum of women working in the sustainability and environmental fields. We organize events and outings on a monthly basis, including networking happy hours, career building workshops, book groups, hikes, and other social meet-ups with an emphasis on promoting sustainability. We also publish a monthly newsletter with spotlights on WEN members as well as green employers and organizations around the Bay Area. Thanks for dropping in - we hope to see you at a future event!
---
April 2015 - Data Analytics and Energy Efficiency Happy Hour
The Women's Environmental Network invites you to join us for an informative and engaging happy hour at Roe Lounge on Wednesday, April 15th from 6-8pm. Learn about how big data and advanced data analytics are transforming the energy efficiency market and utility programs from WEN member Jordana Cammarata. This is a great opportunity to mix and mingle with environmental professionals from around the Bay Area. A great selection of drink and appetizer specials will be available for purchase. We hope to see you there!
Event details:
Date: Wednesday, April 15th, 2015
Time: 6-8pm (Presentation and discussion from 7:00-7:30pm)
Where: Roe Lounge, 651 Howard Street, San Francisco (map)
By BART: Montgomery Street Station (map)
Cost: $5 + service fee in advance. $7 at the door (cash only).
RSVP: http://wenapril2015.eventbrite.com
Speaker: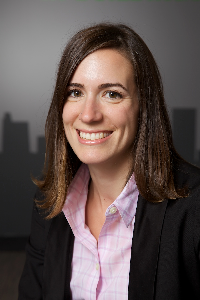 Jordana Cammarata is currently a Client Solutions & Regulatory Affairs Manager at FirstFuel, an energy intelligence company that applies data analytics to drive deep insight into commercial buildings. Prior to joining FirstFuel, Jordana worked as a Senior Regulatory analyst at the California Public Utilities Commission (CPUC) overseeing commercial energy efficiency programs. Jordana holds a Master's in Public Policy focusing on environmental and energy policy from the University of Southern California, and a BS in Legal Studies from the University of Massachusetts at Amherst.
May 2015 - Make New Friends and Network Your Way to Success!
Join the Women's Environmental Network (WEN) for a speed networking event in the East Bay on May 20th! Speed Networking is a structured and fun way to make many new connections in a short amount of time. To help facilitate conversations, WEN will provide starter questions and you will have several minutes to talk to others within rotating groups. Before and after the formal speed networking session, there will be additional time to mingle, follow up with new connections, and enjoy light refreshments. A limited number of student tickets are available for individuals with valid student IDs.
When: Wednesday, May 20, 2015, 6:30-8pm
Where: East Bay, TBD
Cost: $22.09 (Earlybird before 5/13), $27.37 (after 5/13), $16.82 (Student with valid ID)*
Register: http://speednetworking-with-wen.eventbrite.com
*Please note: no refunds will be provided after the Eventbrite transaction is complete.
---
WEN is pleased to announce we are now live on Twitter @WENBayArea! Keep up to date with WEN and partner events, news, and relevant news links. Click here to follow us!
Bay Area Green Events:
In an effort to centralize the best green events around networking, education and volunteering within the San Francisco Bay Area, WEN has partnered with Net Impact SF and SF Green Drinks to provide you with this calendar. Submit events to the calendar here.